Groupe officiel
Peggle Nights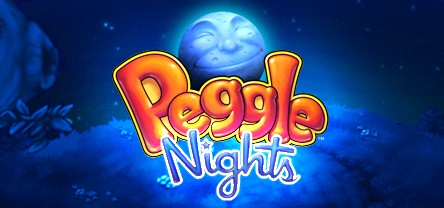 Peggle Nights - Extreme Fever Under the Full Moon!
1,480 Membres
|
51 Dans le jeu
|
209 En ligne
|
0 Dans un chat de groupe
The sun has set at the Peggle™ Institute, but the bouncy delight has just begun! Join the Peggle Masters on a dreamtime adventure of alter egos and peg-tastic action. Stay up late to aim, shoot and clear orange pegs from over 60 levels, and bask in Extreme Fever glory. Then, take on 60 Challenges for even more rebounding joy!
Peggle Nights on PopCap.com

Official PopCap Page on Facebook

@PopCap_Games on Twitter

1 événement au cours des deux prochaines semaines
Les horaires de tous les événements sont affichés automatiquement dans le fuseau horaire de votre système local.
Afficher tous les événements