Groupe officiel
Post Apocalyptic Mayhem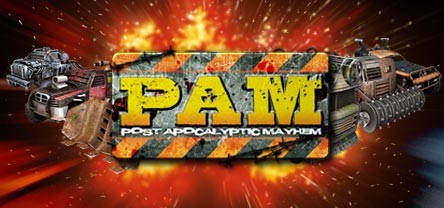 Are you ready for the mayhem?
1,467 Membres
|
190 Dans un jeu
|
410 En ligne
|
0 Dans un chat de groupe
The official Post Apocalyptic Mayhem (PAM) Group, where drivers can compare war stories and pick new fights!
Official PAM site

Meridian4

Steel Monkeys

Cliquez sur une des images ci-dessous pour en faire votre nouvel avatar.
1 événement au cours des deux prochaines semaines
Les horaires de tous les événements sont affichés automatiquement dans le fuseau horaire de votre système local.
Afficher tous les événements