Grupo oficial
Order of War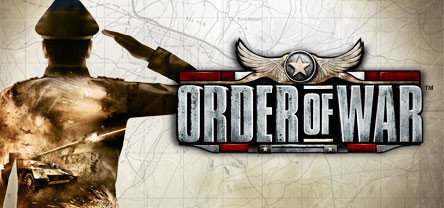 Order of War
1,687 Miembros
|
135 Jugando
|
370 En línea
|
0 En el chat del grupo
In the summer of 1944, the Second World War entered its end-game when the Allies launched two major operations that would drive back German forces on both the Western and Eastern Fronts at once.

In the ultimate test of military strategy, ORDER OF WAR will challenge you not only to lead America's finest to victory in the west, but also place you in the command of the invading German forces charged with repelling the Red Army's seemingly unstoppable counter-offensive in the east.

Nominated for two "Best of E3" 2009 awards by IGN and 1UP, ORDER OF WAR launches this Fall.
Order of War Official Site

Order of War Facebook Page

Haz clic en cualquiera de las siguientes imágenes para convertirla en el nuevo avatar de tu perfil.
1 evento en las próximas 2 semanas
Todas las horas de los eventos se muestran automáticamente en tu franja horaria local.
Ver todos los eventos