Gruppo ufficiale
Nancy Drew: Ransom of the Seven Ships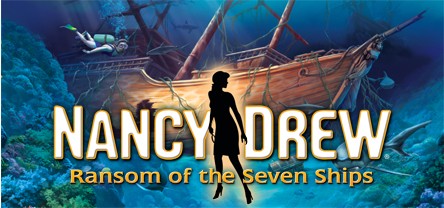 234 Membri
|
8 In gioco
|
30 Online
|
0 In chat di gruppo
Nessuna informazione.
Clicca su una delle immagini sottostanti per impostarla come avatar del tuo profilo.
"As the franchise continues to grow and improve, with a casual game series, Nancy Drew Dossiers, also gaining popularity, now is the time to get on board with the ubiquitous teen detective and her international crime solving. The little touches that the developers and artists include make the series stand out all the more, and after twenty (yes, twenty!) PC adventures, it is clear that Nancy Drew is still going strong."
~Just Adventure
Read the full review here:
http://www.justadventure.com/reviews/ND_SevenShips/SevenShips.shtm
Mostra tutti e 15 i commenti
1 evento nelle prossime 2 settimane
Tutti gli orari degli eventi sono visualizzati automaticamente nel tuo fuso orario locale.
Mostra tutti gli eventi