Groupe officiel
Nancy Drew: Ransom of the Seven Ships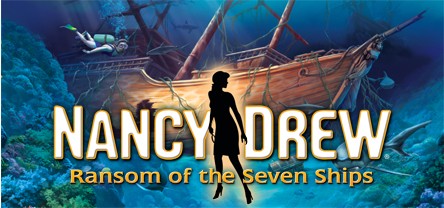 282 Membres
|
15 En jeu
|
45 En ligne
|
0 dans le chat de groupe
Aucune information disponible.
Cliquez sur une des images ci-dessous pour en faire votre nouvel avatar.
"As the franchise continues to grow and improve, with a casual game series, Nancy Drew Dossiers, also gaining popularity, now is the time to get on board with the ubiquitous teen detective and her international crime solving. The little touches that the developers and artists include make the series stand out all the more, and after twenty (yes, twenty!) PC adventures, it is clear that Nancy Drew is still going strong."
~Just Adventure
Read the full review here:
http://www.justadventure.com/reviews/ND_SevenShips/SevenShips.shtm
Voir les 15 commentaires
1 événement au cours des deux prochaines semaines
Les horaires de tous les événements sont affichés automatiquement dans le fuseau horaire de votre système local.
Afficher tous les événements