Groupe officiel
Metal Drift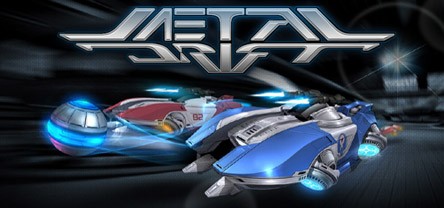 496 Membres
|
40 En jeu
|
98 En ligne
|
0 dans le chat de groupe
Metal Drift is a vehicular sport combat game set in a distant future. As the player, you command an agile, high powered hover tank in a futuristic sports arena. Core game play centers on intense tank-on-tank multiplayer team combat seen through an immersive, first person cockpit. Layered on this is a goal-oriented game type that allows for high level strategy and team dynamics. Players can level up to unlock new ranks, weapons, and upgrades.
Official Metal Drift website

Black Jacket Studios website

1 événement au cours des deux prochaines semaines
Les horaires de tous les événements sont affichés automatiquement dans le fuseau horaire de votre système local.
Afficher tous les événements