Resmî Grup
Insurgency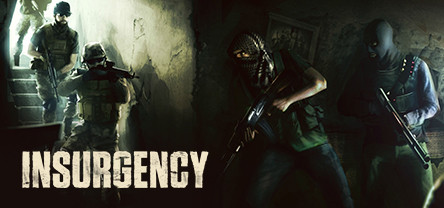 Insurgency is here!
236,262 Üye
|
19091 Oyunda
|
51,152 Çevrimiçi
|
0 Grup Sohbetinde
Insurgency has arrived
Insurgency has officially completed the Early Access phase. THANK YOU to everyone who supported us through this process, as the game is far better because of you. It also provided us with the momentum and finance we needed to continue making this game.
What is Insurgency?
Take to the streets for intense close quarters combat, where a team's survival depends upon securing crucial strongholds and destroying enemy supply in this multiplayer and cooperative Source Engine based experience.
How much does it cost?
The price of the game is currently $14.99.
If I purchased early access do I also get the 'official' version and any future DLC?
Yes! Everyone who purchased Early Access has the game and will recieve all future content updates.
What platform are you on?
We are using the latest version of Valve's Source Engine for PC and Mac OS X. We also have plans to eventually support Linux.
What are some features of Insurgency?
*
Original Game Modes
*
Realistically Lethal Combat
*
Engaging Weapon Mechanics
*
Weapon Customization
*
Objective Based
*
Teamwork Focused
*
Challenging Coop
*
Passionate Developers
For a full list of features visit our
homepage
[www.playinsurgency.com]
,
forums
[www.playinsurgency.com]
, and
store page
.
Review @ Capsule Computers
[www.capsulecomputers.com.au]
Review @ Venture Beat
[venturebeat.com]
Insurgency Homepage

Insurgency on Facebook

Insurgency on Twitter

Aşağıdaki resimlerin herhangi birisine tıklayarak yeni avatarınız yapabilirsiniz.
Önümüzdeki 2 hafta içinde 1 etkinlik yapılacak
Tüm etkinlik zamanları otomatik olarak yerel saatinizde gösterilmektedir.
Tüm etkinlikler