Official Group
Hard Reset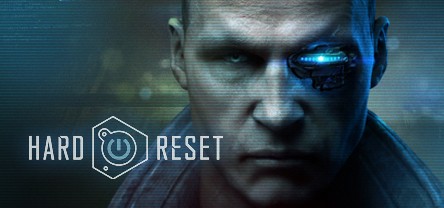 1,530 Members
|
135 In-Game
|
447 Online
|
0 In Group Chat
No information given.
Click on any of the images below to make it your new profile avatar.
Hey guys!
First of all we would like to thank you for all your great support and feedback that you have given us with Hard Reset!
We were working hard for the last 18 months to give you a totally reimagined Shadow Warrior game.
Shadow Warrior is a bold reimagining of the 3D Realms' cult classic shooter starring the legendary and quick-witted warrior Lo Wang. Combine the brute force of overwhelming firepower with the elegant precision of a katana to annihilate the merciless armies of the shadow realm in an exhilarating and visually stunning transformation of the classic first-person shooter.
Shadow Warrior is currently available for preorder on steam here:
http://store.steampowered.com/app/233130/
In the preorder version you will get he Zilla Enterprise Z45 Katana as a selectable skin for the katana in-game as well as a Steam Coupon redeemable for 75% off any current Devolver Digital game or Hard Reset.
Also be sure to check out the Special Edition including the Serious Sam 3 sledgehammer and Hotline Miami katana selectable katana skins, the Shadow Warrior digital art book, and the official Shadow Warrior soundtrack.
Who wants some Wang? :)
See all 10 comments
1 event in the next 2 weeks
All event times are automatically displayed in your local system time zone
View all events