Grupo oficial
Dominique Pamplemousse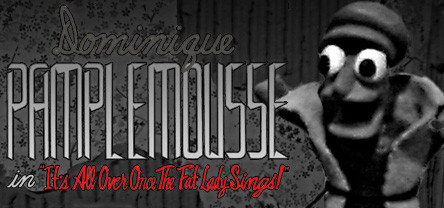 Dominique Pamplemousse
293 Miembros
|
28 Jugando
|
79 En línea
|
0 En el chat del grupo
Dominique Pamplemousse in "It's All Over Once The Fat Lady Sings!" is a unique and offbeat stop motion animated detective adventure game about gender and the economy. Also, all the characters frequently burst into song.
Official Website

@DomPamplemousse

Facebook Page

No se han publicado anuncios.
1 evento en las próximas 2 semanas
Todas las horas de los eventos se muestran automáticamente en tu franja horaria local.
Ver todos los eventos