Gruppo ufficiale
Darkest Hour: Europe '44-'45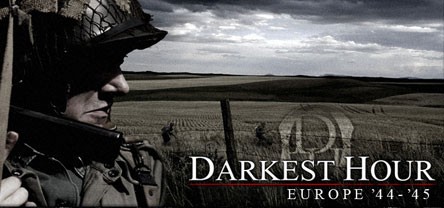 Darkest Hour: Europe '44-'45
7,089 Membri
|
634 In gioco
|
1,600 Online
|
0 In chat di gruppo
Darkest Hour: Europe '44-'45 is a western front modification for Red Orchestra: Ostfront. It focuses on the Allied invasion from the Normandy campaign in 1944, through the failed Operation Market Garden in Holland and beyond the Battle of the Bulge. It covers not only the intense infantry battles the campaign is so well known for, but also includes the epic large scale tank battles that took place in the later stages of the war.
Patreon Campaign

Facebook Page

Clicca su una delle immagini sottostanti per impostarla come avatar del tuo profilo.
1 evento nelle prossime 2 settimane
Tutti gli orari degli eventi sono visualizzati automaticamente nel tuo fuso orario locale.
Mostra tutti gli eventi