Официална група
Darkest Hour: Europe '44-'45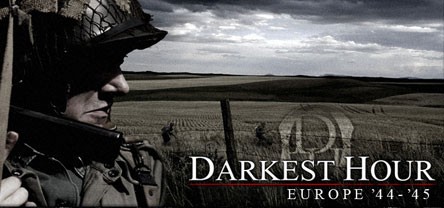 Darkest Hour: Europe '44-'45
7,257 членове
|
420 в игра
|
1,135 На линия
|
0 в групов чат
Darkest Hour: Europe '44-'45 is a western front modification for Red Orchestra: Ostfront. It focuses on the Allied invasion from the Normandy campaign in 1944, through the failed Operation Market Garden in Holland and beyond the Battle of the Bulge. It covers not only the intense infantry battles the campaign is so well known for, but also includes the epic large scale tank battles that took place in the later stages of the war.
Patreon Campaign

Facebook Page

Изберете някой от следните аватари по-долу, за да го зададете в профила си.
1 събитие в следващите 2 седмици
Всички часове на събитията се превръщат автоматично във Вашата часова зона.
Всички събития