Grupo oficial
Cubemen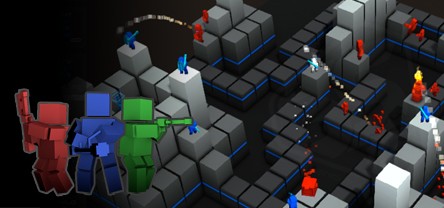 647 Miembros
|
64 Jugando
|
170 En línea
|
0 En el chat del grupo
No se ha proporcionado información.
Just a heads up that we are running a Kickstarter campaign for our current game in development -
Fight The Dragon
Fight The Dragon Kickstarter
Fight The Dragon is a 3D Mini Action RPG that also ships with an advanced in game Adventure Construction Kit and will be released on Steam next year for Win, OSX and Linux.
Key Gameplay Features
- Action packed Hack-and-Slash Adventuring
- Epic loot to find and dangerous enemies to battle
- Local Drop-In Split-Screen Co-Op
- Up to 4 player online Co-Op (cross platform)
- Endless range of adventures to play
- Intense Dragon Fights
- Fully intuitive gamepad support as well as Mouse & Keyboard
- Full Steam Big Picture/Steam Machine support
- In game Adventure Construction Kit
We'd love the help of our Cubemen community in backing the project and spreading the word.
Thanks :-)
Ver los 4 comentarios
1 evento en las próximas 2 semanas
Todas las horas de los eventos se muestran automáticamente en tu franja horaria local.
Ver todos los eventos