Official Group
Cargo! - The quest for gravity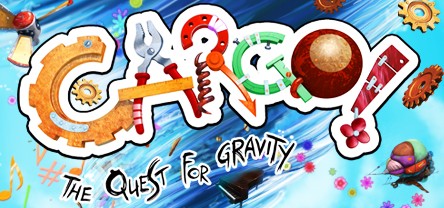 224 Members
|
34 In-Game
|
84 Online
|
0 In Group Chat
The Gods haven't looked too kindly on humanity, and Earth as we know it has been reduced to an island archipelago, populated by "Buddies" - a pint-sized species of crazy characters, unbound by gravity's forces and free to float and frolic at their own leisure.
The Gods have given the Buddies free reign over these colorful islands for their own willy-nilly, topsy turvy pleasure. But, there is a way to stop them...

FUN is the secret ingredient that will ground the Buddies and return gravity to Earth. As one of Earth's last human survivors, it's up to you to dish out a healthy dose of amusement to restore order to the planet.

Do you have what it takes to outwit the Buddies and win back the favor of the Gods?
Cargo! The Quest For Gravity
Click on any of the images below to make it your new profile avatar.
Flawkes, our heroine, snagged the starring role in Cargo: The Quest for Gravity. She's the amazing engineer that's doing her best to fix things and set things right. Dealing with a bunch of crazy Gods or self centered Captains are not her forte. That being said, she's great at using her noodle and applying her skills to all things mechanical.

Try out our avatars featuring Flawkes!
Leave a comment
1 event in the next 2 weeks
All event times are automatically displayed in your local system time zone
View all events