Official Group
Nidhogg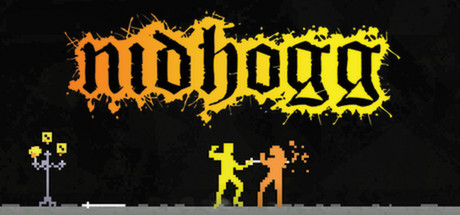 8,083 Members
|
677 In-Game
|
2,396 Online
|
0 In Group Chat
No information given.

Hey Everyone
We are super excited to unleash a big update for Nidhogg's online multiplayer functionality!!
We have been working with another programmer, Vadim Dyachenko (@yellowafterlife), to improve the latency and desync issues in the online multiplayer mode of Nidhogg.
Rather than having a set frame delay on the inputs, the new system sets the delay based on your connection. Remember that a connection is only as fast as the slowest player!
Matchmaking has also been sped up a bit and various graphical bugs that could crash the game have been fixed.
The current build ID for the update for mac+pc is 710182. If you want to confirm that you have the update, check preferences > local files and make sure you have a number the same or bigger than that.
We really appreciate your patience during this process, and hope to see you on a more equal online playing field.








-Mark
See all 51 comments
1 event in the next 2 weeks
All event times are automatically displayed in your local system time zone
View all events