Official Group
Iron Front : Liberation 1944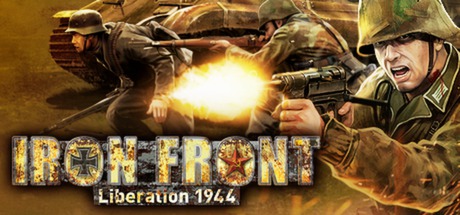 5,010 Members
|
692 In-Game
|
1,585 Online
|
0 In Group Chat
No information given.
As you may have read already, GameSpy will be
shutting down
[www.poweredbygamespy.com]
its services at the end of this month. Iron Front: Liberation 1944's multiplayer will unfortunately be among the hundreds of games affected by this. This means the normal GameSpy-powered multiplayer matchmaking will no longer work.
LAN multiplayer will be unaffected, however.
For the players who organize their multiplayer playsessions, we recommend using one of various LAN tunneling services (such as
Tunngle
[www.tunngle.net]
or
Evolve
[www.evolvehq.com]
) to circumvent the effect the GameSpy shutdown has on matchmaking and server listings. Make sure to also check out the
Iron Front fan forums
[ironfront.forumchitchat.com]
to get in touch with other players who have been organizing events to date!
Singleplayer will not be affected.
Because we realize this is not good news for the existing Iron Front multiplayer community, we will soon be adding the D-Day DLC to the libraries of all Steam owners of Iron Front: Liberation 1944 for
free
.
See all 59 comments