Grupo oficial
Gemini Rue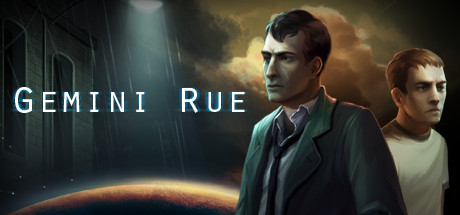 5,269 Miembros
|
550 Jugando
|
1,483 En línea
|
0 En el chat del grupo
No se ha proporcionado información.
Hello all! You might have noticed that your Gemini Rue game has been updated. We have re-compiled the entire game in the new version of the Adventure Game Studio engine. This means that the game NOW WORKS ON ALL YOUR FANCY NEW MODERN MONITORS. As the game got older, many glitches started appearing. Those should - theoretically - be gone now. We know this update was a long time in coming. Thank you for your patience.

This does have the negative effect of breaking all your original save files. If you would like to revert back to the original version of Gemini Rue, you need to to the following:

1- Right-click on the game in your Steam library
2- Select "Properties" and go to the "Beta" tab
3- Enter the password "geminirueold"
4- select the beta version "original" from the drop down list.

The game should revert itself back to the old version. If it doesn't, uninstall and reinstall.

Thank you all, and enjoy the game!

-Dave & Janet
Ver los 29 comentarios
1 evento en las próximas 2 semanas
Todas las horas de los eventos se muestran automáticamente en tu franja horaria local.
Ver todos los eventos