Grupo oficial
Evochron Mercenary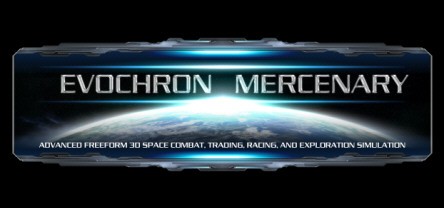 192 Miembros
|
18 Jugando
|
54 En línea
|
0 En chat de grupo
No se ha proporcionado información.
Version 2.848 is now live and includes the following improvements:
- New scaling option added to modification options for 3D radar.
- Positioning of 3D radar and target object display updated for improved positioning and more modification flexibility.
- Several container locations repositioned to be more accessible, more now also allowed to orbit planets as debris.
- Option to lock the mouse pointer to the display field during gameplay added to Options menu.
- Water shader updated to prevent certain indicators from casting a reflection.
Changes to the 3D radar and target display may impact some cockpit mods using non-default placement values in the gauges.txt file. So some mods may need to update some of the position values. While testing, I discovered that some cockpit mods used old gauges.txt files that also lacked shadow placement values for the chase view mode. So for a few of them, I've updated the gauges files myself to provide proper alignment for the radar and target display as well as including shadow placement values that they lacked before. The new values for the 'SilicuMax' and 'Perch' cockpits are available in the customizing forum here:
SilicuMax:
http://www.starwraith.com/forum/viewthread.php?tid=10093&page=3#pid170374
Perch:
http://www.starwraith.com/forum/viewthread.php?tid=9243&page=4#pid170373
The new Mouse Lock option can be optionally bypassed in the exit menu while the game is paused as well as during gameplay by toggling the mouse flight-to-selection control lock mode (press both Alt keys to toggle on or off).
For more update information and details, the game's official news page is here:
http://www.starwraith.com/evochronmercenary/about.htm
Ver los 3 comentarios
1 evento en las próximas 2 semanas
Todas las horas de los eventos se muestran automáticamente en tu franja horaria local.
Ver todos los eventos