Grup de joc oficial
Bloodline Champions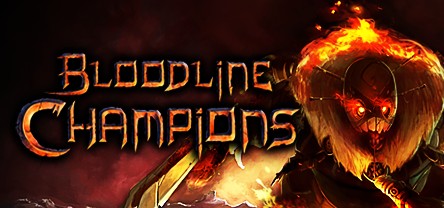 663 Membri
|
57 În Joc
|
166 Online
|
0 Discută
Nicio informaţie oferită.
Funcom will be closing down the servers for Bloodline Champions by the end of January 2015. We know there are a lot of players out there who enjoy the game, so we will make sure they can keep enjoying it! This is no promise that development of the game will be increased, but there will be more energy aimed towards the game from our end.
To start we need to get the game running properly on our end with new servers and tools, since the game will need to be disconnected from the Funcom backend systems such as account, shop and billing. The plan is to have our servers up and running before Funcom close theirs so there will be minimal downtime during the switch to Stunlock Servers.
What does this mean? What will change?
Accounts
The plan is that nothing will actually change. You keep everything you own on your account, like Bloodlines, Weapons, Outfits, all your Currency and so on.
The only thing that will change regarding accounts is that we will be using Steam for account authentication.
Everyone who already has an account at the time of the hosting switch will be sent a key to their email address used on their Funcom account connected to Bloodline Champions. This key can be used to connect the existing Bloodline Champions account to a Steam account. You'll need to do this even if you play via steam today.
Pricing
When we take over you will see some changes to the pricing models of the game and also some new packages available on Steam. The plan for this is still under construction, so there's not much more to say about it at this point.
Servers
We are currently in the process of finding the best solution for hosting the servers for the game, so at the moment there is no information about exact locations and so on. We are researching different hosts and we will do our very best to get an optimal solution for the game. Some things are hard to test without actually running the game with real servers so the evaluation of the server solution will be continued even after we go live with the new servers.
Community
When it comes to forums and the community we will work with BLChampions.com as an official partner, these are very driven and ambitious guys who will handle the administration and moderation of the forum which will be the place to go for announcements, discussion and so on.
Since everyone will have to use Steam to play Bloodline Champions from now on, you will also see a bit more energy focused to the Steam Community Hub for Bloodline Champions.
We hope to see you there!
Cheers
The Stunlock Team
Vizualizează toate 39 comentariile
1 eveniment în următoarele 2 săptămâni
Toate orele evenimentelor sunt afişate automat în ora locală a sistemului tău
Toate evenimentele