PAX AUS and Trading Cards!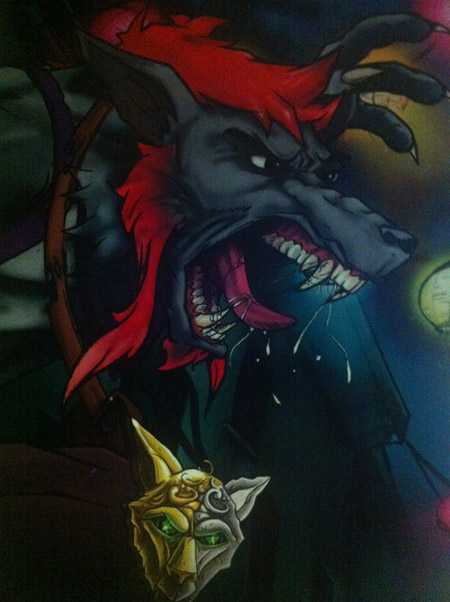 As you've probably noticed by now, MacGuffin's Curse now supports Steam Trading Cards. Hope you like 'em! Pretty happy with how they turned out, in particular the background and the levelling up badges (the foil badge is pretty awesome!).
Our other big thing to happen over the past week was PAX Australia! Although I'm coughing and spluttering from the PAX Pox, it was totally worth it to meet so many lovely people, both those who'd never heard of the game before, as well as existing fans who dropped by to say hello. Thanks so much if you attended, and even if you didn't get to, thanks for playing the game too!
It was pretty damned awesome to have Tycho from Penny Arcade stop by our booth and check out MacGuffin - he really got into it, and absolutely loved the game. Which is one of the best things ever, I think. Having him mention both MacGuffin's Curse and Jolly Rover on the front page of Penny Arcade was, well, pretty freaking awesome, actually.
Also pretty freaking awesome was meeting Ron Gilbert, creator of both Maniac Mansion and Monkey Island. He stopped by the MacGuffin booth twice, so that's gotta be good, right? It was great to meet him, and he seemed to be having a great time at PAX. His keynote talk was excellent too, definitely
check it out here
[au.gamespot.com]
.
Oh, and this image is the actual banner from our booth. It's ridiculously huge. I can't fit it on the wall. WHY DID I TAKE THIS HOME

0
Rate up