It's the Great Pumpkin, Lucas MacGuffin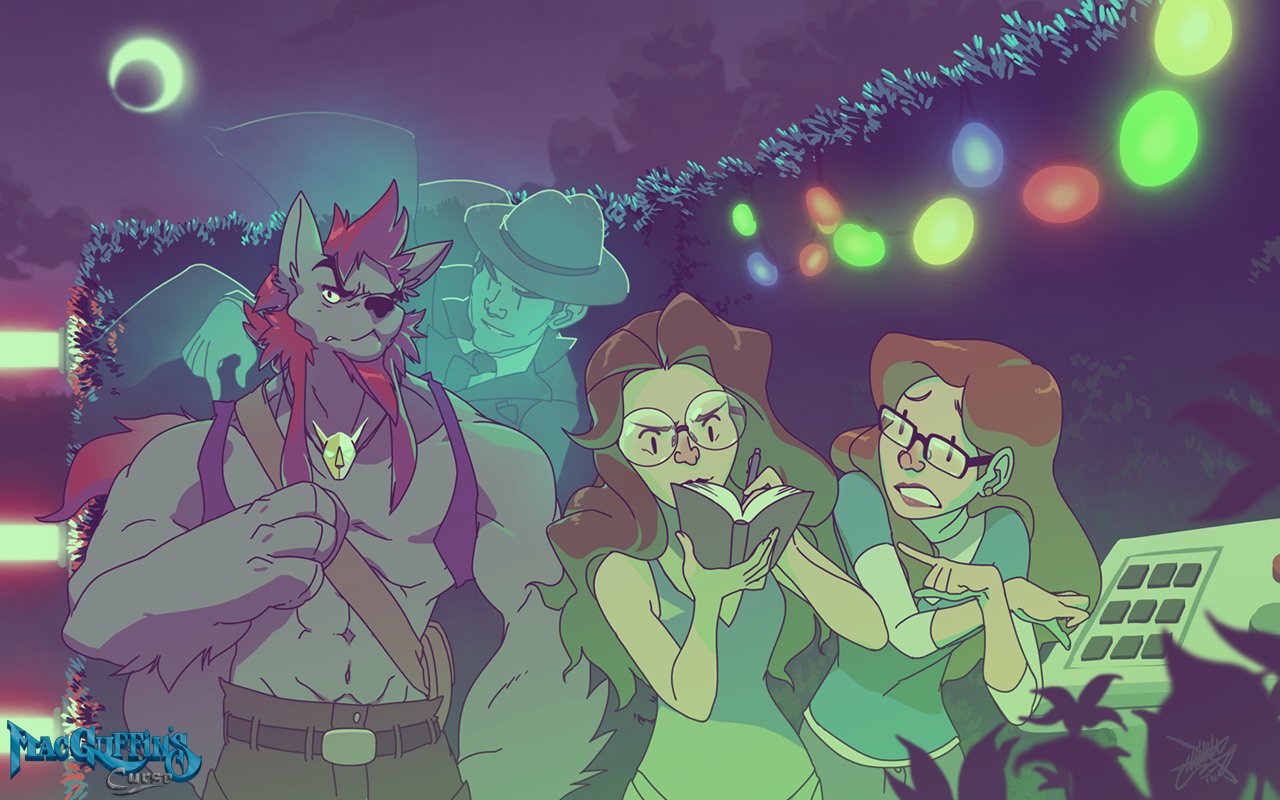 It's HALLOWEEN (well, it will be soon enough). So, a couple of things to celebrate the spooky-spookering festivities, and scary things like popular celebrities.
First off, there's this super cool
wallpaper
[www.brawsome.com.au]
that you can get from the MacGuffin's Curse website. Commissioned to celebrate Halloween (and because I wanted a new cool picture, dammit!), this crossover piece features Wolf Lucas and Judy from MacGuffin's Curse meeting up with Joey Malone and Rosa Blackwell from Wadjet Eye Games' Blackwell Deception (which you can also get on Steam). Thanks heaps to the very talented
Matt Cummings
[www.eiffelart.ca]
for this piece, I absolutely love it, and I hope you do too.
SECOND! HOLY CRAP! BUNDLE! MacGuffin's Curse is in the
Indie Royale Halloween Bundle
[www.indieroyale.com]
, along with MORE GAMES! Do you like games? I LOVE games. (I apologize for all the capitals but I have had to keep this quiet for a while and I am so excited.) YOU GET:
MacGuffin's Curse

Sam & Max: The Devil's Playhouse

Home

Pathologic

EvilQuest

MacGuffin's Curse will give you a DRM free copy (if you're into that thing), a Steam key, and a Desura key too! And of course, if you're the .00001% of the population that plays games on their Mac (like me, boy what a sucker I am), you get Mac versions too!

So, grab it quick smart! Buy copies, give them to your friends! Remember, Halloween is the season of giving! No, wait, that's Christmas. Well, Halloween kind of is, I mean, there's all those random kids going door-to-door like salespeople and getting candy for nothing...

HAPPY HALLOWEEN EVERYBODY

0
好評