Offizielle Gruppe
Gigantic Army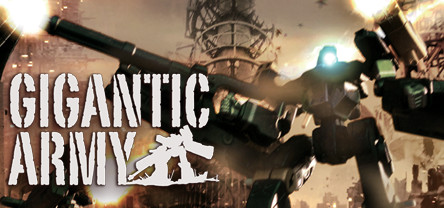 661 Mitglieder
|
58 Im Spiel
|
192 Online
|
0 im Gruppenchat
Keine Informationen angegeben.
The fifth game in ASTRO PORT's ASTRO SAGA series, STEEL STRIDER, is now listed for approval and in need of YOUR vote on Steam Greenlight!
STEEL STRIDER is the follow up to GIGANTIC ARMY and pays homage to the great run and gun games such as Turrican and Super Contra, but with mouse / dual analogue stick-operated weapons. It also contains many nods, winks, and cameos from other ASTRO PORT games, so fans of the series should particularly enjoy this installment :)
We would love to bring this game to Steam, but we have to pass Steam Greenlight first! Please take a moment to vote YES at the below link and bring STEEL STRIDER to Steam!
http://steamcommunity.com/sharedfiles/filedetails/?id=491089631
On behalf of everyone at Nyu Media & ASTRO PORT,
THANK YOU
!
Kommentar verfassen
1 Event in den nächsten zwei Wochen
Alle Eventzeiten werden automatisch in Ihrer Ortszeit angezeigt.
Alle Events