Grupo oficial
Influent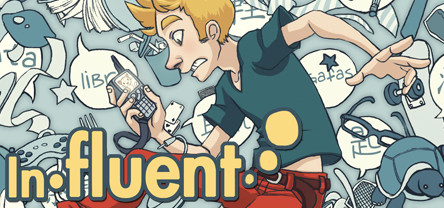 50 Miembros
|
6 Jugando
|
17 En línea
|
0 En chat de grupo
No se ha proporcionado información.
Haz clic en cualquiera de las siguientes imágenes para convertirla en el nuevo avatar de tu perfil.
What's New?
This just in:
The highly anticipated Russian Language Pack has been released and is now available for purchase as either DLC (for existing players) or as a standalone product.
Influent has also received an update that addresses a number of issues reported on the community forums. A big "Thank You!" to everyone who helped by taking the time to upload screenshots and provide us with detailed bug reports. We really do appreciate it!
Update 1.5
Fixed the infamous Sneeze bug (vocab list entries disappearing)

Fixed text resizing bug when using R/F hotkeys

Resized and moved GUI elements to accommodate for future GUI updates
What's Next?
Things that are happening:
Processing audio for Italian Language Pack

Trying to get the Swedish, Spanish, and Italian articles added

Editing UI translations for MANY new GUI Packs (soon to come)

Preparing for Gamescom 2014
Gamescom 2014!
Get excited! Influent and Three Flip Studios is coming to Gamescom 2014!!!
Rob and Anthony will be in Cologne next month showing off Influent to the European demographic of language learners! Additionally, Three Flip has been quietly working on a new project that will debut on the GamesPark floor! Come by the booth and check it out! :D
Ver los 2 comentarios
1 evento en las próximas 2 semanas
Todas las horas de los eventos se muestran automáticamente en tu franja horaria local.
Ver todos los eventos