Official Group
The Whispered World Special Edition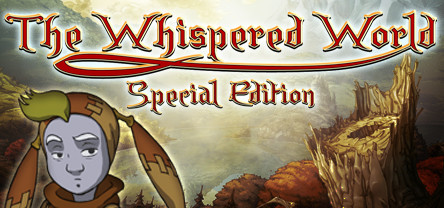 663 Members
|
55 In-Game
|
141 Online
|
0 In Group Chat
No information given.
We are proud to announce that today we are releasing the Special Edition of our award-winning adventure classic The Whispered World . Follow Sadwick on his way through this melancholic fairy tale. Rumors of an ancient prophecy are coming up and bother the people of the Whispered World. Will the sad clown really destroy it all? It's up to you to give an ending to this story …

Features:

Additionally to the original game, which has been updated to the current version of Visionaire engine, this new edition will include exclusive contents, such as audio comments featuring the games' authors Jan 'Poki' Mueller-Michaelis and Marco Huellen, a completely overhauled tutorial as well as new achievements.

Important notice for all owners of the previous version :

All owners of the previous edition will receive an automatic update to the new edition for free from their respective download portals. However, due to the new Visionaire version, old savegames won't be compatible with the Special Edition.

See all 67 comments
1 event in the next 2 weeks
All event times are automatically displayed in your local system time zone
View all events