Official Group
Comicado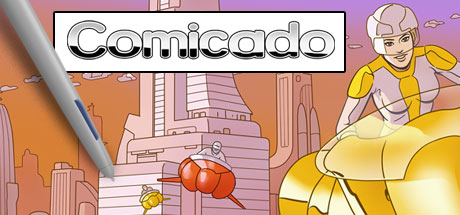 219 Members
|
21 In-Game
|
46 Online
|
0 In Group Chat
No information given.
As you may know, Comicado is no longer in development, but it has a successor called JugiPaint. The new application, while inheriting most comics oriented features of Comicado, is intended to be more a general painting software, but with some "specialization" features (not necessarily only for comics creation).
Some key features of JugiPaint compared to Comicado:
- new, prettier and more adjustable GUI
- improved layers system and panels
- new, heavily improved brush system with wider range of brushes
- new, heavily improved vector tools
The current, development beta version of JugiPaint is free for download at:
http://jugipaint.com
When JugiPaint get available on Steam store, Comicado will be removed from it! There will be a loyalty discount of 60% for owners of Comicado wanting to buy JugiPaint!
JugiPaint is now on Greenlight!
http://steamcommunity.com/sharedfiles/filedetails/?id=716458240
If you wish that JugiPaint reach the Steam store sooner rather than later, please give it a vote.
See 1 comment
1 event in the next 2 weeks
All event times are automatically displayed in your local system time zone
View all events