Grupo oficial
Tiny Barbarian DX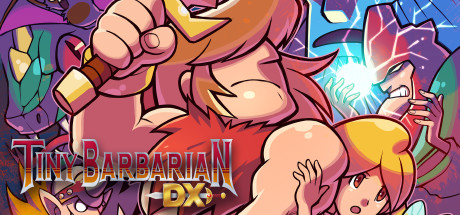 457 Miembros
|
36 Jugando
|
121 En línea
|
0 En el chat del grupo
No se ha proporcionado información.
Hey everyone! Tiny Barbarian DX Episode 2 is now available! If you've already got the game, it should automatically update itself, and if you're a new player, it will be part of your initial installation.
Besides including a whole new campaign, here are a couple small changes you might not notice:
Auto-Grab: This is a new setting in Control Config. By setting it to be "on," you'll be able to grab vines and ledges just by pushing into them, rather than needing to hold "up." If you hold "down" it will negate the auto-grab.
Quick Flex: While not pressing anything else, hold Down + Attack to strike a pose anytime, without needing to wait for an idle animation!
For more information on these or other moves, please check the Tiny Barbarian DX
PDF manual
!
Ver los 3 comentarios
1 evento en las próximas 2 semanas
Todas las horas de los eventos se muestran automáticamente en tu franja horaria local.
Ver todos los eventos