Official Group
The Cat Lady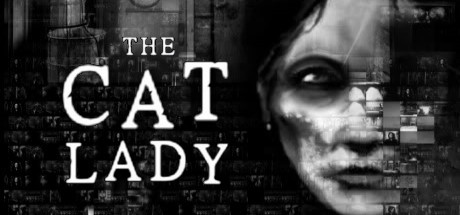 3,986 Members
|
244 In-Game
|
913 Online
|
0 In Group Chat
No information given.
A small update (5mb) is available that will bring your Steam copy to version 1.5.

This includes Russian, Portuguese, Hungarian & Finnish texts in the game (select from main menu > options or via setup/winsetup > language).

You can also select Polish but this language is not working fully yet.

Please be aware these are all translations written by fans - a big thanks to them & their hard work and enthusiasm. As such there may be some small errors, which we will work to fix asap. The translators will be working from this update to smooth out their translations. So there may be some additional minor updates in case of spelling/grammar tweaks to the translations etc (and hopefully a fully working Polish language) over the next few weeks.

In the meantime please do try the game with these new texts and let us know if there are any major problems. Please note no graphics have been updated or changed, they remain in English.

We also made a slight modification to the translation file names, as we heard that some computers were having difficulties recognizing the filenames. No other changes have been made.

Version 1.5 is currently only available on Steam. An update for DRM-free copies is planned for the near future. We may try and add even more languages in the future. Further announcements will be posted of any new language updates.

Sorry if this has caused you any inconvenience but thanks for being patient whilst we get these additional languages working. regards!

PS. As always, if you have any major issues especially relating to this update, please make a post on the discussions board :)

Note to our kind translators who may wish to fix their TRS file: You may notice in tutorial section the words get obscured by the images of keyboard buttons etc. We need you to find shorter words as the graphics cannot be easily moved around. Try and use short words. This is noticeable in Russian version, where a long word at the beginning pushes the rest behind the graphics. In French, where the length of words are almost equal to the English counterpart, there is little problem here.
See all 20 comments
1 event in the next 2 weeks
All event times are automatically displayed in your local system time zone
View all events