Maia 0.43 is live!
We've just released the latest alpha build of Maia.
Here's a few things to look out for:
Brand new IMP AI. The IMPs will now be more useful and plan and execute orders better. They can now run and will manage water barrels and the storage room better.
Core AI rewrite. Lots of small AI bugs sorted. The code for the core AI components has been unified and as a result is faster and less buggy.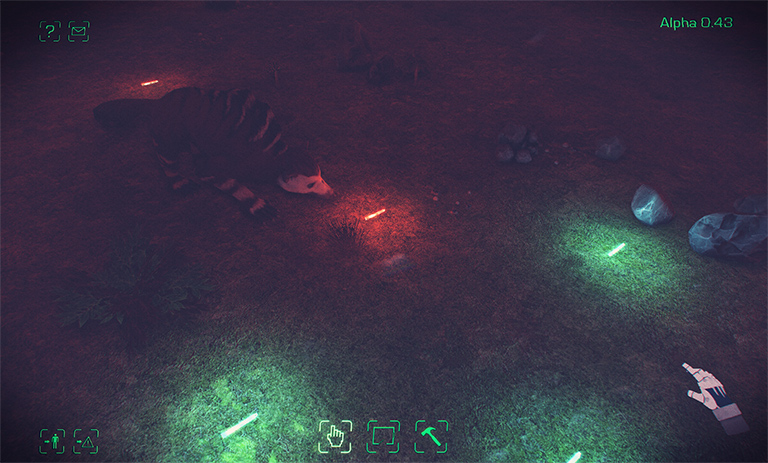 Pathfinding and multithreading optimisations: Smoother game-play with a 15% increase in performance on some machines and a noticeable reduction in stuttering.
Casualty reports: When a colonist dies, you'll be presented with information about their injuries. The data obtained from their loss can be fed back into your research program.
Snap rotations are more responsive and tweakable. Hold control when rotating an object to have it move to the nearest 45 degree angle.
Crew drops have been polished. Expect your new charges to arrive with style.
Beds are now usable from both sides and colonists will sleep for longer to reduce their fatigue.
Graphics glitches on the edge of the map and many other small glitches smoothed out.
Megacephalalgia is better balanced, will come inspect things you leave outside. It will also groom itself and perform other animal like behaviours.
Other changes
Progress reports can no longer come from dead colonists.

Animation system flicker and popping fixed.

Megacephalalgias no longer turn into chickens when loading.

Several savegame crashes fixed.

Colonists movement tweaked. Colonists will avoid running through bulkheads.

Colonists who die outside will now collapse instead of turning into creepy statues.

Comms tower is easier to build.

Atmosphere generator will decay slower when turned off.

Turret emits smoke when firing.

Few other % tweaks on wear and tear.

Fix for some objects not being prioritised well by colonists (Building superfluous workshop tables etc.

Updated to the latest SDL.

Fixes a slowdown caused by Megacephalalgia running out of food and flooding the path finder looking for more.
Previous Update

24
Rate up