Gruppo ufficiale
Call of Cthulhu: The Wasted Land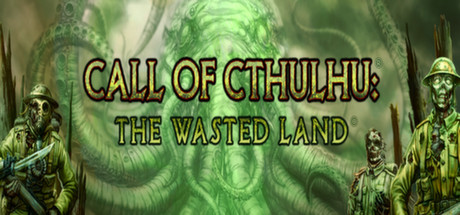 1,628 Membri
|
106 In gioco
|
330 Online
|
0 In chat di gruppo
Nessuna informazione.
Hi all. We just wanted to let you all know that for various reasons we're sadly no longer in a position to do ongoing development on the project. We're still able to offer a degree of support for tech problems and plenty for gameplay questions, however the game is 'sold as seen'. This means if you have a technical problem and the solution would need to come from us updating the game, then we're not able to do that. We know the game works for the vast majority of players and it's been tested lots of by us, but if you buy it and have tried the usual (drivers updated, re-install on Steam etc) then there is not much we can do. We do still want people who love Cthulhu games (as we do!) to be able to get the game, but also want to be transparent about the position the project is in. Thanks and do email over questions etc to contact at redwaspdesign dot com and we'll do our best to answer them.
Mostra tutti e 9 i commenti
1 evento nelle prossime 2 settimane
Tutti gli orari degli eventi sono visualizzati automaticamente nel tuo fuso orario locale.
Mostra tutti gli eventi