Door Kickers Final Beta and the road forward
Bad guys throw grenades and the power to draw walls is yours, with the improved Mission Editor.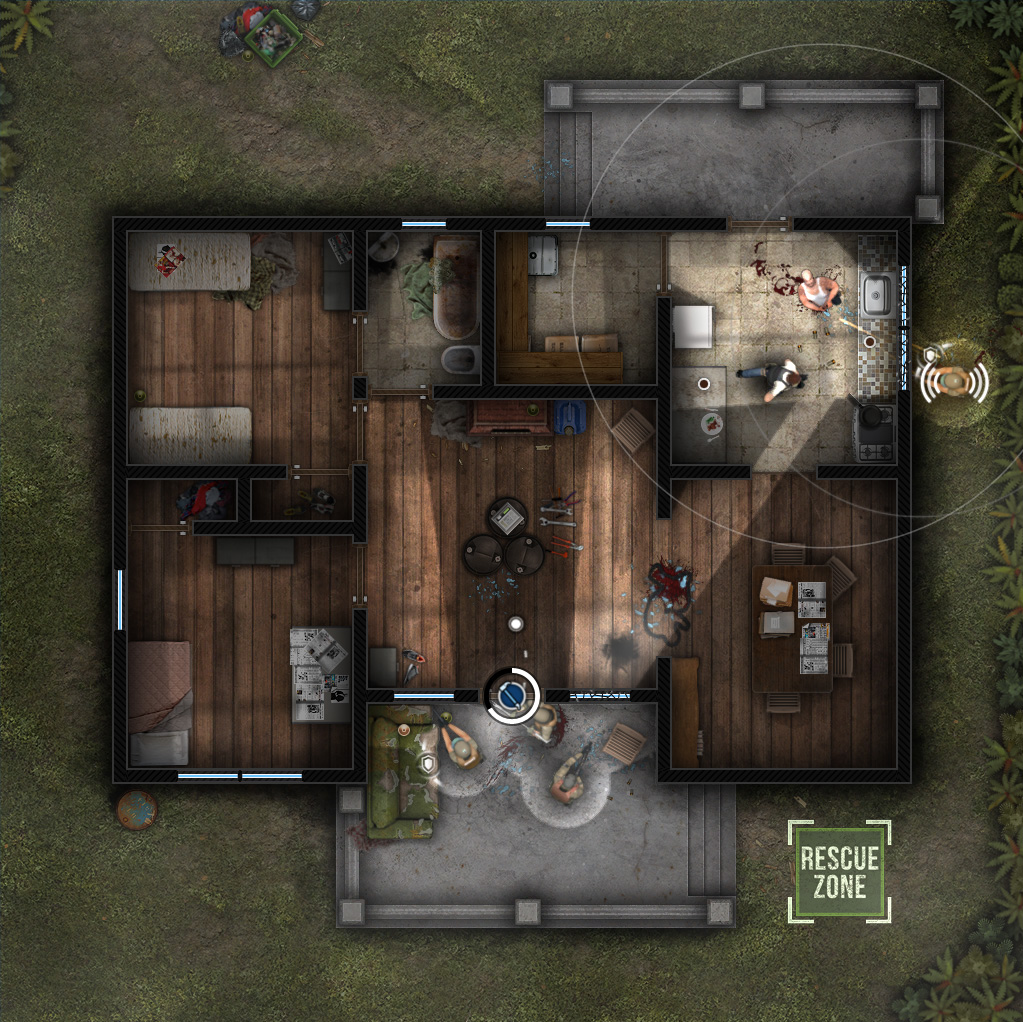 This is the final beta we have planned before the Final, or Gold Release of Door Kickers.
We will now take some time to work on the remaining big features and polish the game some more,
with the release coming no later than November 2014
. As we are 100% dedicated to quality and our players, Door Kickers won't be truly done until "it's done"; expect progress to be made clear as time moves forward.
More details in this blog post:
http://inthekillhouse.com/next-update-final-stretch/
Now, back to the actual Beta you're downloading:
The Editor takes a big step towards allowing full level creation without the need for any external tools. For now you are able to create, move, rotate and resize walls, effectively shaping the tactical playground. Once walls are in place you can put windows over them, and doors and objects are added just as before.
For reference you can check the new "Home on the Hill" level by opening it up in editor, to see how the wall entities actually work in practice. The other official levels do NOT have editable walls, and writing walls directly into the map Alpha Channel is still possible.
There's a map making contest on the way soon, so practice placing those walls…
Going into actual gameplay
, we've made some fine or gross tunings to the game, progressing towards a more final version of control. Clicking on a trooper no longer deletes his path, but orders him to hold until further notice. See the orange hand that appears? Thats the Hold Icon. Clicking on the trooper again allows him to continue. The hold order should make on the fly trooper coordination easier, but if you're one of those Go Code fanatics you'll be happy to find out you can now use GoCodes multiple times on the same path, without losing them at the first issue.
Other important changes
are the ability of your troopers to throw grenades around corners and the way your troopers turn automatically to engage known bad guy positions - the red shadows that stay in place after a lost contact.
And speaking of the bad guys
, they now take longer to get back in the fight after being tazed or flashbanged. They need to get their hands on the weapons first, after all.
BTW, some of them now throw grenades, just saying ...
What else is New and Important in Beta 2 of Door Kickers:
--------------------------------------------------------------------------------------------------------------
Features:
- Troopers can throw grenades around corners and obstacles
- New item: dynamic hammer.
- New item: lockpick machine.
- New enemy: Grenadier Glen (does exactly what the name says).
- 4 new maps. More backgrounds hidden in the version, for those who know where to look.
- Controls change: single-clicking on a SWAT toggles a wait/resume waypoint.
- GoCode chaining: GoCodes of the same type are no longer activated all at once, therefore you can use the same GoCode multiple times along a path.
- Can now edit the names of your troopers.
- Added official/downloaded/editor filters to the single missions menu.
- Can now create entire maps from inside the editor (adding walls, editing parameters). Painting backgrounds is not yet available though.
- Decreased loading time.
- Improved SWAT AI.
Fixes:
- No longer auto-opening doors after lockpicking.
- Activating door waypoints ahead of time.
- No-pause challenge not working as intended.
- Fixed unable to pre-plan more than 4 flashbangs, where the trooper would only throw the first two.
- A bug with the saved plan diverging from the initial one.
- Crash when changing waypoint from flashbang to secondary weapon.
- Persistent orientation (strafe) waypoints being invalidated when activating a gocode.
- Bug where you could drag the path through walls in some situations.
- In some hardware configurations the game would not start on Linux even though the minimum requirements were met.
- Trooper getting blocked when changing weapons very close to a door.
- Trooper incorrectly waiting on a trooper that was in turn waiting on a door.
- Tazed/stunned enemies now recover with their weapon lowered.
- Can now shoot tazer over tazed enemies.
- Input issue on Linux where mouse commands would get lost.
- Enemies no longer block hidden-camera input when very they are underneath it.
- VIPs can no longer arrest suspects or disarm bombs.
- Changing from spycamera to flashbang no longer disables the waypoint.
- A rare replay desynchronization bug.
Modding / Structure changes:
- Warning: If your mod overwrites menus.xml or customization.xml, make sure to update it, since it may no longer work!
- Added smoke effect to grenades, therefore mods overwriting equipment.xml should update it, though everything will still work OK without it.
- Can now upload mods larger than 100 MB to Steam Workshop.
- Added door break sound for dynamic hammer. If your mod implements locked doors, you should update it.
- When uploading/updating a mod on Steam Workshop, the log will be displayed on screen.
Your DevTeam @ KillHouse Games

20
Rate up