Official Group
Rise of Flight: Channel Battles Edition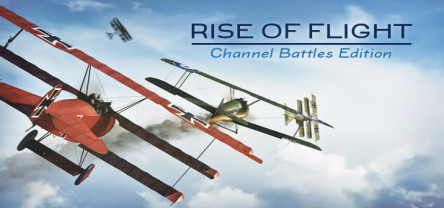 Rise of Flight: Channel Battles Edition
139 Members
|
4 In-Game
|
27 Online
|
0 In Group Chat
Welcome to the official Steam group of Rise of Flight: Channel Battles Edition!

Join us to stay in touch with the devs, learn the latest news about the project and get to know more fellow pilots!
Rise of Flight official website
ROF Steam Customer forum
Activation on Steam Manual
Dear pilots!
We'd like to inform you that in case if you need any specic assistance with you copy of ROF: CBE purchased on Steam, please, don't hesitate to contact us directly or by asking a question and getting a swift reply on the
ROF: CBE STEAM GUIDE
See all 8 comments
1 event in the next 2 weeks
All event times are automatically displayed in your local system time zone
View all events