Maniaplanet 3 Update is now available!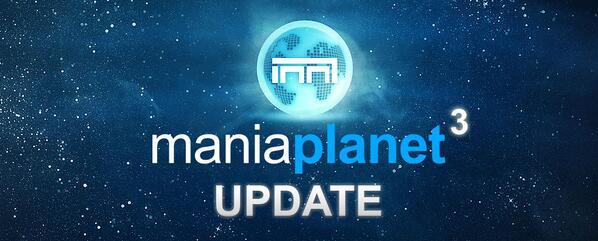 After 9 months (almost 10) of work, we are happy to tell you that the biggest update ever on Maniaplanet is finally out!
A lot of things have been cooked for Maniaplanet 3 and we're now ready to give you most of them right now!
Please note that this update is an early-release and all the content planned for this update will be fully released by end of June.
Few of the biggest changes are:
- Improved user interface for buddies, news & server browser
- A central store to easily explore & play user-made titles
- TrackMania² multi-environment title & capacity to use the three cars in Canyon & Valley
- ShootMania complete upgrade: netcode, graphics and gameplay blocks such as teleporters, force fields, etc.
- And more upcoming diversity of modes, actions, weapons & maps thanks to new tools & features!
More details are available on the Maniaplanet blog >>>
http://maniapla.net/mp3update
or directly
on the forum

9
Rate up