공식 그룹
Verdun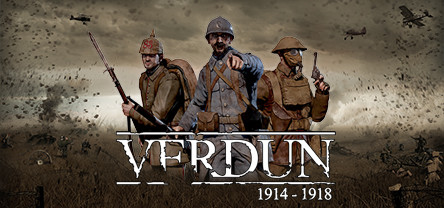 Verdun
145,637 회원
|
12411 게임 중
|
39,282 온라인
|
1 그룹 채팅 중
Verdun is a squad based multiplayer first person shooter set in the first world war. Inspired by the infamous battle of Verdun in 1916 players are able to take part in never seen before WWI action. Made by 3 indie developers from BlackMill and M2H.
Verdun website

M2H

BlackMill

앞으로 2주 동안 2개 행사가 있습니다.
모든 행사 시간은 자동으로 사용자 시스템의 표준 시간대로 표시됩니다.
모든 행사 보기