Virallinen ryhmä
Verdun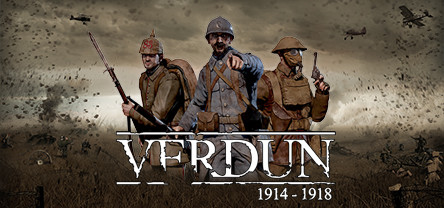 Verdun
145,676 jäsentä
|
7179 pelissä
|
24,882 Paikalla
|
1 ryhmäkeskustelussa
Verdun is a squad based multiplayer first person shooter set in the first world war. Inspired by the infamous battle of Verdun in 1916 players are able to take part in never seen before WWI action. Made by 3 indie developers from BlackMill and M2H.
Verdun website

M2H

BlackMill

2 tapahtumaa seuraavan 2 viikon aikana
Kaikki tapahtumat näytetään automaattisesti paikallisen aikavyöhykkeen ajassa.
Näytä kaikki