Resmî Grup
Verdun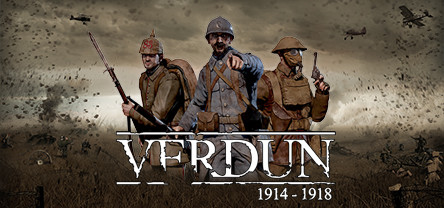 Verdun
143,953 Üye
|
10271 Oyunda
|
29,068 Çevrimiçi
|
0 Grup Sohbetinde
Verdun is a squad based multiplayer first person shooter set in the first world war. Inspired by the infamous battle of Verdun in 1916 players are able to take part in never seen before WWI action. Made by 3 indie developers from BlackMill and M2H.
Verdun website

M2H

BlackMill

Önümüzdeki 2 hafta içinde 1 etkinlik yapılacak
Tüm etkinlik zamanları otomatik olarak yerel saatinizde gösterilmektedir.
Tüm etkinlikler