Free Multiplayer Map – Plantation. OUT NOW!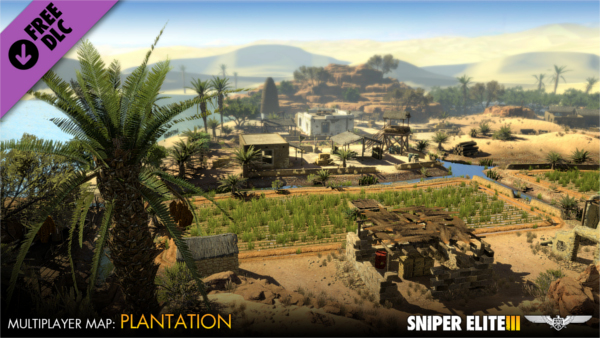 Our next FREE Multiplayer Map, Plantation is out now and available in all multiplayer modes!
Flanked by a traversable swamp while a water wheel irrigates the surrounding areas via a network of shallow trenches, offering opportunities for stealthy movement and quick escapes. Plantation offers an open and complex environment, challenging even the most experienced snipers.
Eastern Front Weapons Pack Out Now!
Imported from the bitter climes of Eastern Europe, some of World War Two's most iconic weapons are now available to play in Sniper Elite 3 via the Eastern Front weapons pack.
Available for use across all game modes the pack includes the Blyskawica submachine gun, the Tokarev TT-33 pistol and the iconic Mosin-Nagant rifle.

70
Rate up