Official Group
Mortal Kombat Komplete Edition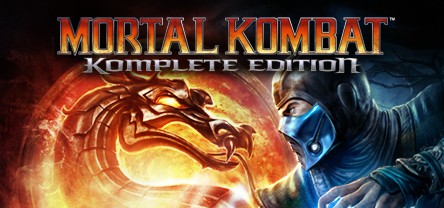 23,164 Members
|
1613 In-Game
|
4,992 Online
|
1 In Group Chat
No information given.
NetherRealm and Warner Bros. have released a patch today for Mortal Kombat: Komplete Edition to fix some additional issues that were highlighted by the Steam community.

The primary fix was for a crash involving Noob Saibot.

The previous patch released on 7/23 was designed to fix several long-standing bugs and improve the network multiplayer code for systems that meet the Recommended Spec for online play.

We would like to clarify that a good network connection and a system capable of maintaining 60 fps are required in order to receive the best possible online experience:

1. Start with a machine that meets or exceeds the Recommended System Requirements
2. Run AutoConfigure from the Video Settings Option menu.
3. If you experience any further performance problems, disable the most costly effects such as Anti-Aliasing.
4. Make sure to watch the Ping display for opponents that have a rating of (4 = Good). Connections to a lower Ping value may slow down online play.
See all 68 comments
1 event in the next 2 weeks
All event times are automatically displayed in your local system time zone
View all events