Automatic music finder added!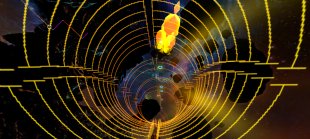 Today's update adds a convenient new feature that finds your music for you. It's really cool to hit Shuffle in the song browser and have it generate a playlist with music from your other steam games (and from everywhere else it finds songs).
Today's featured mod is
flight plus
by Kiisseli. It's sort of a twisted version of
flight
with astroids to dodge, altitude control, and impossibly sharp curves/loops. It comes with a beautiful skin too.
UI: added music finder
UI: improved song browser speed
UI: added featured scoreboard to home page
UI: changed homepage to steam announcements
Mods: added ability to change v3offset in ChangeTraffic function
Mods: ChangeTrackNodeOffset command added. example: SendCommand{command="ChangeTrackNodeOffset", name="somename", param={offset=2.4}}

1
Rate up