Audiosurf 2 Radio! Jack Conte!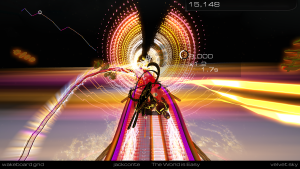 Audiosurf 2 now offers free featured songs every week! This first week, the most popular artist from as1 radio gets the spotlight -
Jack Conte
[www.jackconte.com]
! Launch the game, click Play on one of the featured scoreboards, and you'll be riding his music in no time.
The screenshot above uses
Velvet Sky
, which is another must-have skin from ImmortalTJones. You'll also see Jagori's
Slalom
mod on a featured scoreboard which should make for tough competition this week. Have fun!
UI: added Audiosurf Radio songs to song browser
UI: added multiple featured scoreboards to home screen
Mods: added GetBlockColors function
UI: scoreboards now fetch the most recent steam name for each user

4
Rate up