Official Group
Original War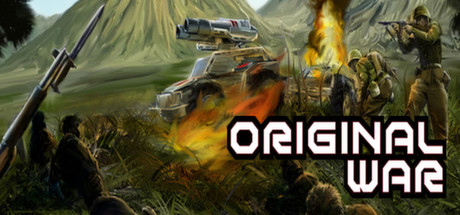 1,408 Members
|
122 In-Game
|
400 Online
|
0 In Group Chat
No information given.
Once more, due to efforts of Stucuk from
http://owsupport.com/
Original War gets a new update.
Changelog:
Added: Support for 22 Steam Achievements
Added: Language Pack Support
Bug Fix: Am02 - Mikhail is rather aggressive (Issue 4)
Bug Fix: Am07 - JMM dies but mission successful (Issue 5)
Bug Fix: Bloody valley tree gives exp multiple times (Issue 11)
Bug Fix: Polish "From the Future with Love" - %d and %t (Issue 19)
Bug Fix: Cornell appearance Am10_cont (Issue 25)
Bug Fix: AM15, Connie Traverse (Issue 29)
Bug Fix: RU14 generic characters (Issue 31)
Bug Fix: Am15 W. Gorky event (Issue 34)
Bug Fix: Bug/Exploit. Chatting as others in the multiplayer lobby (Issue 35)
Bug Fix: All soldiers don´t attack legion in 2nd attack 15am (Issue 37)
Bug Fix: Crash at Start of AM15 under certain resolutions (Issue 39)
Bug Fix: Ru02 - barracks (Issue 40)
Bug Fix: AM11 Scout (Yamoko) (Issue 43)
Bug Fix: Am15 "No loses" medal (Issue 44)
Changed: Multiplayer Protocol Increased (Incompatible with previous versions)
As part of this update we have also added dubbing in French, German, Polish, Spanish and Czech.
See all 24 comments
1 event in the next 2 weeks
All event times are automatically displayed in your local system time zone
View all events