Resmî Grup
Planetary Annihilation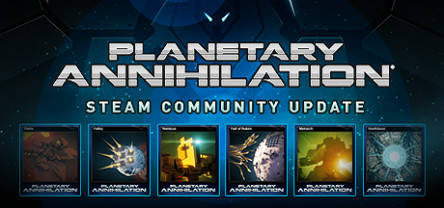 Planetary Annihilation Official Steam Forums
30,944 Üye
|
1889 Oyunda
|
6,841 Çevrimiçi
|
0 Grup Sohbetinde
The official Steam forum home for discussing Planetary Annihilation. For the official developer forums and alpha/beta feedback, please join us at http://forums.uberent.com. Please read the Uber forum rules before posting there.
Planetary Annihilation Home Page

Planetary Annihilation Official Forums

Önümüzdeki 2 hafta içinde 1 etkinlik yapılacak
Tüm etkinlik zamanları otomatik olarak yerel saatinizde gösterilmektedir.
Tüm etkinlikler