Grupo oficial
Planetary Annihilation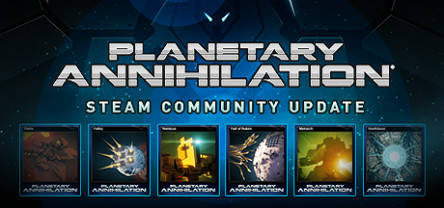 Planetary Annihilation Official Steam Forums
30,981 Miembros
|
1181 Jugando
|
5,350 En línea
|
0 En el chat del grupo
The official Steam forum home for discussing Planetary Annihilation. For the official developer forums and alpha/beta feedback, please join us at http://forums.uberent.com. Please read the Uber forum rules before posting there.
Planetary Annihilation Home Page

Planetary Annihilation Official Forums

1 evento en las próximas 2 semanas
Todas las horas de los eventos se muestran automáticamente en tu franja horaria local.
Ver todos los eventos