Gruppo ufficiale
Planetary Annihilation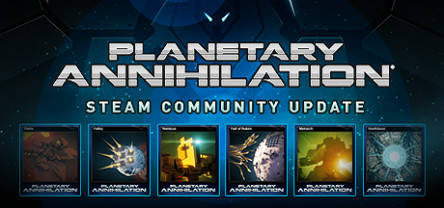 Planetary Annihilation Official Steam Forums
30,830 Membri
|
1167 In gioco
|
5,468 Online
|
0 In chat di gruppo
The official Steam forum home for discussing Planetary Annihilation. For the official developer forums and alpha/beta feedback, please join us at http://forums.uberent.com. Please read the Uber forum rules before posting there.
Planetary Annihilation Home Page

Planetary Annihilation Official Forums

1 evento nelle prossime 2 settimane
Tutti gli orari degli eventi sono visualizzati automaticamente nel tuo fuso orario locale.
Mostra tutti gli eventi