Offizielle Gruppe
Planetary Annihilation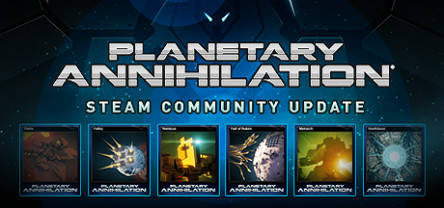 Planetary Annihilation Official Steam Forums
30,985 Mitglieder
|
2405 Im Spiel
|
7,798 Online
|
0 im Gruppenchat
The official Steam forum home for discussing Planetary Annihilation. For the official developer forums and alpha/beta feedback, please join us at http://forums.uberent.com. Please read the Uber forum rules before posting there.
Planetary Annihilation Home Page

Planetary Annihilation Official Forums

1 Event in den nächsten zwei Wochen
Alle Eventzeiten werden automatisch in Ihrer Ortszeit angezeigt.
Alle Events