Grupo oficial
Serious Sam Classics: Revolution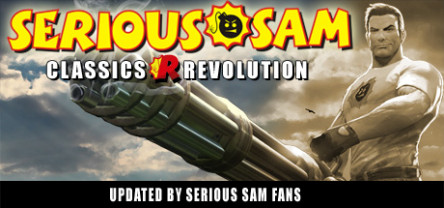 Serious Sam Classics: Revolution
4,947 Miembros
|
285 Jugando
|
897 En línea
|
0 En el chat del grupo
Based on the original games, Serious Sam: Revolution is a modernized Serious Sam Classic for modern PC's. It includes both The First Encounter and The Second Encounter and is using the old engine and game physics in this standalone game, with a lot of bug fixes and better compatibility with modern computers (such as 64 bit compatibility). Additionally it also includes a brand new campaign, brand new multiplayer modes and levels, full Steamworks integration and a lot more.
Serious Sam Revolution forum

Haz clic en cualquiera de las siguientes imágenes para convertirla en el nuevo avatar de tu perfil.
1 evento en las próximas 2 semanas
Todas las horas de los eventos se muestran automáticamente en tu franja horaria local.
Ver todos los eventos