Virallinen ryhmä
Serious Sam Classics: Revolution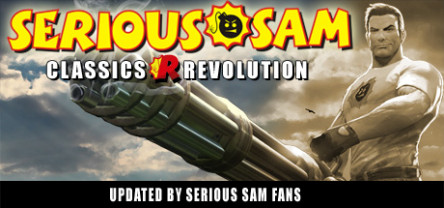 Serious Sam Classics: Revolution
4,889 jäsentä
|
537 pelissä
|
1,554 Paikalla
|
0 ryhmäkeskustelussa
Based on the original games, Serious Sam: Revolution is a modernized Serious Sam Classic for modern PC's. It includes both The First Encounter and The Second Encounter and is using the old engine and game physics in this standalone game, with a lot of bug fixes and better compatibility with modern computers (such as 64 bit compatibility). Additionally it also includes a brand new campaign, brand new multiplayer modes and levels, full Steamworks integration and a lot more.
Serious Sam Revolution forum

Voit valita alla olevista kuvista uuden avatarin profiiliisi napsauttamalla kuvaa.
1 tapahtuma seuraavan 2 viikon aikana
Kaikki tapahtumat näytetään automaattisesti paikallisen aikavyöhykkeen ajassa.
Näytä kaikki