Grupo oficial
10,000,000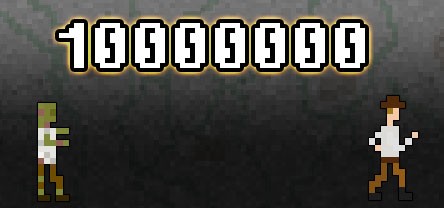 693 Miembros
|
25 Jugando
|
85 En línea
|
0 En chat de grupo
No se ha proporcionado información.
10000000 is a part of
Indie Piñata
[indiepinata.com]
, an event organized by indie developers to promote similar titles, available on Steam, among enthusiasts of specific game genres.
http://youtu.be/41rlaIwZwBQ
How does it work?
It's very simple – the event lasts for 10 days and during that time everybody who owns at least one title from our collection can get similar games, listed below, for a discounted price:
Visit
Indie Piñata website
[indiepinata.com]
for more details.
Ver 1 comentario
1 evento en las próximas 2 semanas
Todas las horas de los eventos se muestran automáticamente en tu franja horaria local.
Ver todos los eventos