Grupo oficial
10,000,000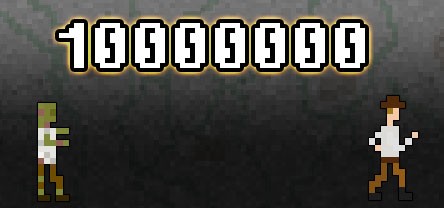 1,488 Miembros
|
72 Jugando
|
240 En línea
|
0 En el chat del grupo
No se ha proporcionado información.
Charlie pushes the bar door open and crosses the threshold, her eyes scan the room. A run down place in an even more rundown part of town.

The bar doesn't suddenly go quiet, this aint some two bit western, they're used to strangers here, and used to people going missing too.

Lisa.

The bartender beckons Charlie over. "Whaddya drinkin?"

She takes a deep breath.

- Some particularly good Trading Cards
- Ace Levels; Increased difficulty for masochists
- Remastered Audio
- Graphical and Shader improvements
- Better resolution support
- Bugfixes

She says.
Ver los 13 comentarios
1 evento en las próximas 2 semanas
Todas las horas de los eventos se muestran automáticamente en tu franja horaria local.
Ver todos los eventos