Mod of the Year 2013 Awards - Phase 1 Voting!

Vote for NMRiH!
It's that time of year again, the ModDB MOD OF THE YEAR Awards! Every year No More Room in Hell grows bigger, faster, and stronger. And this year we brought the true zombie apocalypse to Steam, for free! Our community is awesome. You Survivors have carried us to the top of the MOTY awards time and time again. Let's get Mod of the Year 2013, guys and gals!
This is the first phase of voting which determines the 100 mods that will be eligible for the Awards. Once we clear phase 1, phase 2 voting will begin. So be sure to swing by to cast your second, final vote for us!
State of the Mod
Since our launch on Steam, we have been releasing weekly updates every Wednesday bringing you fresh bug fixes, balancing, and new features such as the zippo as a small light source! For our next patch, we will be addressing the idle kicking system. The patch will add the option to disable idle kicks and will no longer kick the host or spectators from the game. We have been taking in massive amounts of positive feedback and making changes in response. Some of the most requested features are currently being worked on such as unloading weapons.
As the MOTY awards continue, we will be revealing new content that we are working on. Would you like to see some new weapons? How about a new...well, you'll just have to wait and see! Keep a sharp eye out, Survivors!
And THANK YOU for your support!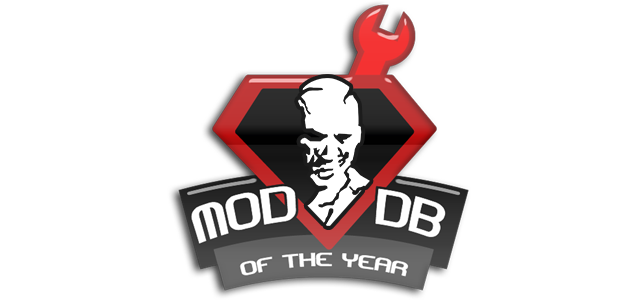 0
Rate up