Official Group
Chivalry: Medieval Warfare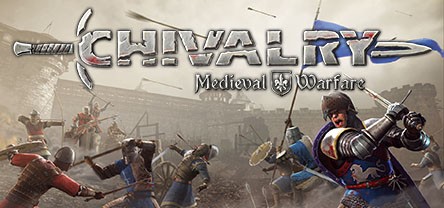 Welcome to the official group for Chivalry: Medieval Warfare!
333,083 Members
|
36248 In-Game
|
106,557 Online
|
0 In Group Chat
Benefits of Joining the official group:

Unlock a special in-game player brand and exclusive hat.

All the latest Chivalry updates as soon as they're live!

Take part in the community discussions!

Talk with the Chivalry Mapping and Modding community!

Event notifications and invitations!
Besiege castles and raid villages in Chivalry: Medieval Warfare is a first-person slasher with a focus on multi-player. Featuring competitive online combat that seeks to capture the experience of truly being on a medieval battlefield. Inspired from the intensity and epicness of swordfighting movies such as 300, Gladiator and Braveheart, Chivalry: Medieval Warfare aims to bring that experience to the hands of a gamer.
The game is skill-based and controls like a FPS, but instead of guns and grenades, players are given swords, shields, maces, battleaxes and longbows. Set in a fictional, yet gritty and realistic world, players will fight in fast paced online battles besieging castles, raiding medieval villages and fighting for glory in the arena with up to 32 players.
Like the Chivalry: Medieval Warfare and Torn Banner Studios Facebook and follow us on Twitter to get the latest info and to talk with the developers.
Like the Chivalry: Medieval Warfare Facebook page!

Follow Torn Banner's official Twitter!

Like Torn Banner's Facebook page!

Click on any of the images below to make it your new profile avatar.
1 event in the next 2 weeks
All event times are automatically displayed in your local system time zone
View all events