Official Group
Defender's Quest: Valley of the Forgotten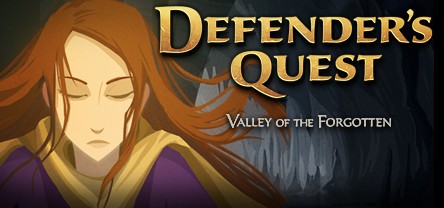 64 Members
|
0 In-Game
|
9 Online
|
0 In Group Chat
No information given.
I just figured out how to post announcements!
Anyways, we just pushed a patch for Defender's Quest, version 1.0.72!
Here's what's new:
-Steam Cloud support
-Fixed crash bug w/ healers
-Fixed double-staff bug
-Mod support extensions:
--Unload mod from title
--Data driven level cap
--Audio support
--Voiceover now possible
The biggest thing is steam cloud. From now on, you'll be able to synch your save files with Steam across multiple computers. We put in some safety features to make sure you don't lose your data if there's a conflict - the game will detect any glitches and ask you which file you want to keep, and by default will back up any conflicted saves you choose to discard.
Next, we've fixed two very widely reported on bugs. The first was strange behavior in the late game which included slowdown, crashes, and weird defender logic when certain healers were boosted to level 5. The second was an "un-upgradeable" Charlatan's staff. The cause of this second one was actually the fact that the game was giving you TWO charlatan's staffs, an upgraded one and a normal one, and you can't upgrade the normal one because that would give you two of the same unique item (the "Charlatan's Staff+"). The new patch gets rid of the extra erroneous one.
Finally, we've added some stuff to mod support. First of all, the level cap can now be set to a custom value in your mods - just edit data_defender.xml. Furthermore, we've added audio support to mods, so you can add your own music, sounds, and even voice-over for cutscenes if you're ambitious!
See this forum thread for more information:
http://www.defendersquest.com/theforum/viewtopic.php?f=12&t=242&start=380#p4116
We're getting pretty close to finishing major post-release support for Defender's Quest. We're zeroing in on the last few bugs that we can reasonably squash, and we're nearly done with the few remaining features we've been planning on adding - namely, steam workshop and localization support.
We'll still support this game into the future - especially if a mod community takes off - but after the next few patches I'd say the heavy lifting is nearly done.
See all 2 comments
1 event in the next 2 weeks
All event times are automatically displayed in your local system time zone
View all events