Gruppo ufficiale
Rise of the Triad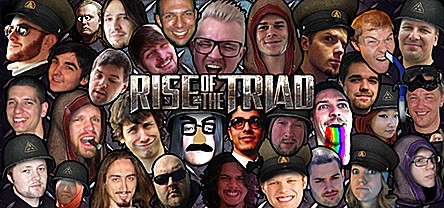 The World's Most Ludicrous Shooter Has Returned!
3,383 Membri
|
0 In gioco
|
0 Online
|
5 In chat di gruppo
Apogee Software and Interceptor Entertainment proudly present the rebirth of the cult-classic first-person shooter, "Rise of the Triad". Bigger, better and more ludicrous than ever before.
Rise of the Triad on Facebook

Rise of the Triad on Twitter

Rise of the Triad Forums

Clicca su una delle immagini sottostanti per impostarla come avatar del tuo profilo.
1 evento nelle prossime 2 settimane
Tutti gli orari degli eventi sono visualizzati automaticamente nel tuo fuso orario locale.
Mostra tutti gli eventi